Lucid Motors has over 1,300 open positions listed on its careers page, the EV company is trying to hire and grow. The jobs range across several departments including brand and product design, digital, finance and accounting, hardware engineering, information technology, legal, logistics and operations, manufacturing, marketing and communications, people and places, program management, purchase and supply chain, and retail. The jobs also range at these locations Amsterdamn, Beaverton, Beverly Hills, Boston, Casa Grande, Chicago, Coldwater, Corte Medera, Costa Mesa, Denver, Dusseldorf, Fairfax, Fort Meyers, Geneva, Germany, Hilversum, Houston, KAEC – Jeddah, King of Prussia, Los Angeles, Manhasset, McLean, Miami, Milbrae, Montreal, Munich, Matick, New York City, Newark, Newport Beach, Oak Brook, Orlando, Oslo, Plainview, Plano, Richmond, Riviera Beach, Riyadh, San Diego, Sandy Springs, Santa Clara, Scottsdale, Seattle, Shanghai, Short Hills, Taipei City, Tampa, Tempe, Toronto, Torrance, Vancouver, West Palm Beach and Zurich.
So there is a lot of hiring in these locations.
One person at the Lucid Owners Forum spotted an ad in the Scottsdale Progress with hiring even for Warehouse employees in the Tempe, Arizona location. Here is the ad: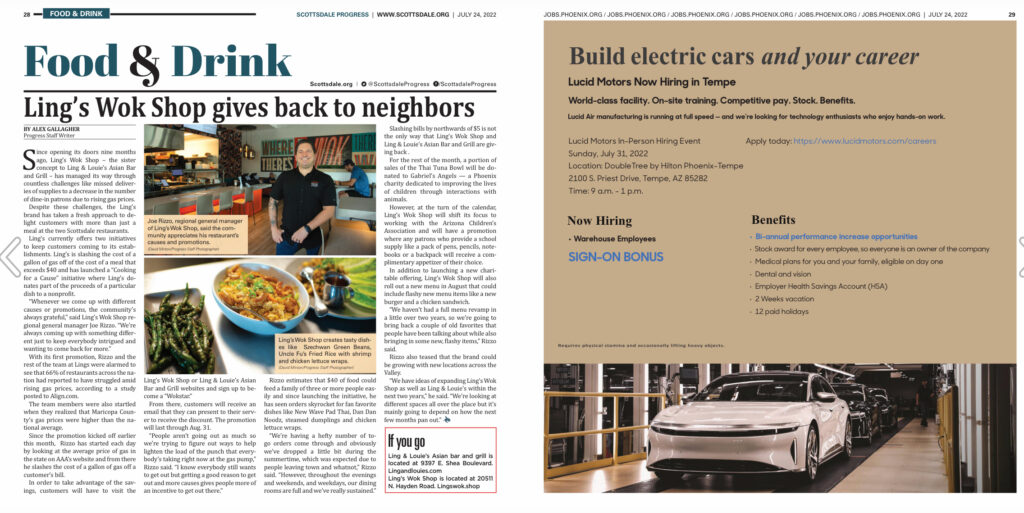 Hiring is not easy right now, but maybe with the recession, it may get better soon?