One thing I noticed from seeing countless photos and videos of the Lucid Air is that the doors open really really wide, a full 90 degrees. I have a garage in my home and the first thing that came to mind is that my kids will swing the door fully open and smash it into the wall – although, I don't think in my case it will reach the wall.
It is just something to keep in mind, the doors open really wide, which is pretty cool but they are also sharp. So just don't be standing on the other end when your kid swings the door open at you.
I do think they have detents but the force required to get passed it is not much, from what I am told.
Here are some photos from the Lucid Owners Forum: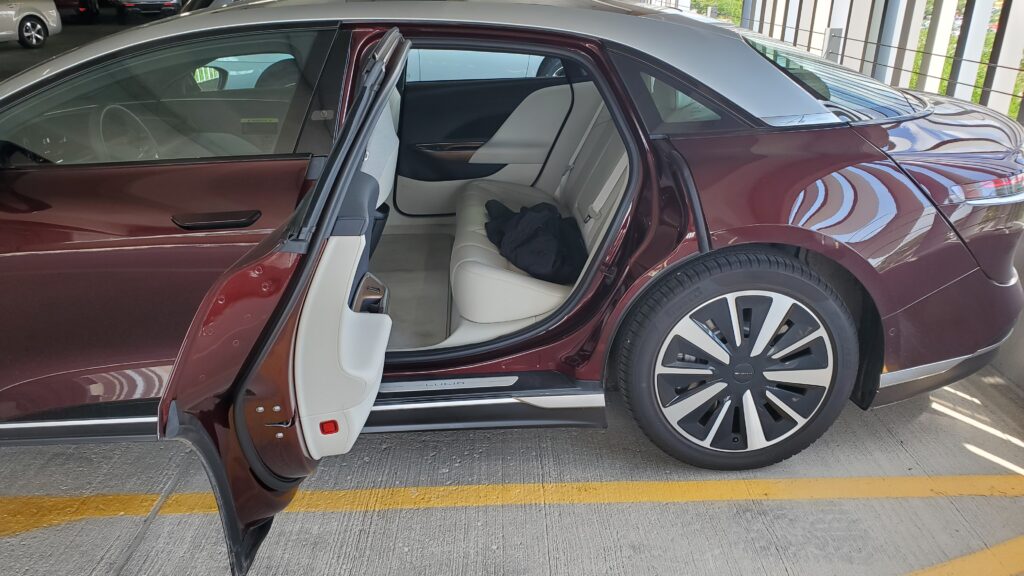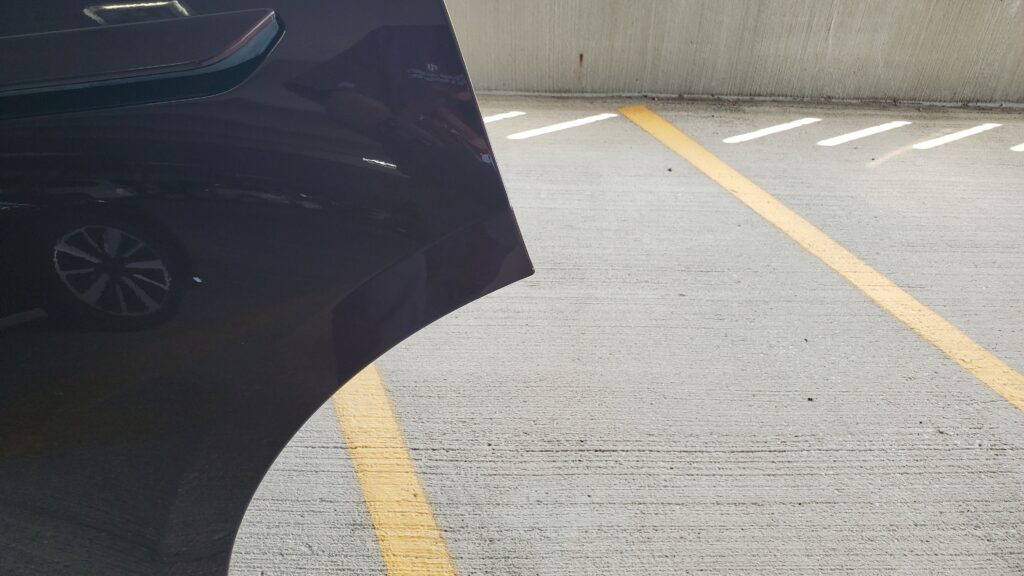 In this video at the 5:35 mark, the reviewer mentions how wide the rear doors open. He said, "and this door opens to 90 degrees so it's easier to get in and out of the car."