We know Lucid Motors wraps the cars in a white cover before they load them on up trailers to go to the various regional delivery centers to be inspected once more before the Lucid Air EVs are delivered to the customer. We often see photos or videos of these trailers on the road as well as in the flyovers that we cover twice a week.
In a recent video, one savvy Twitter user spotted a number on one of the wrapped Lucid Airs. The number, as you can see in the screenshot below, reads 2257. The question some are asking is, does this number represent any sequential production number from the factor. Is this the 2,257th Air that Lucid Motors produced?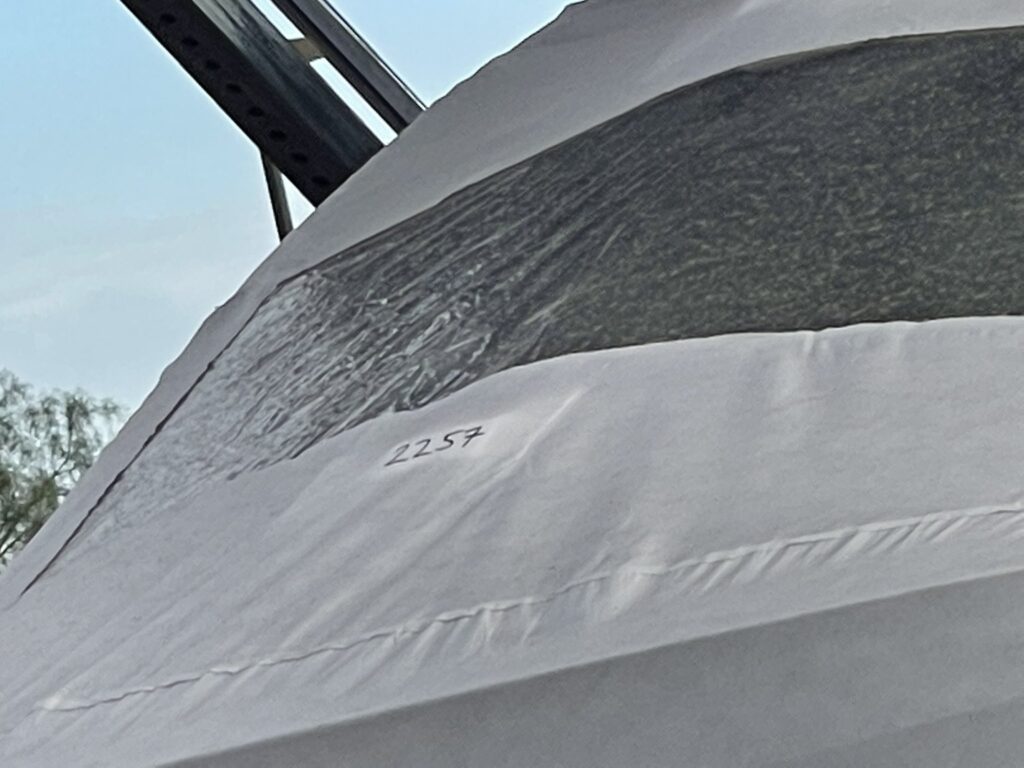 No one really knows but I highly doubt Lucid Motors would visibly label the cars they are producing now. They did label all the Dream Edition because those were a limited 520 run and putting a number on those EVs makes them more valuable. But the Grand Touring and other trims are not being given unique production numbers on the car.
Lucid Motors does not want to leak production and delivery numbers prior to the earnings call.
Again, I doubt this is a production number on this wrap but anything is possible. If Lucid is at 2,257 EVs delivered, that would shock most of us as most of us believe they are below that number at this point in time.
Here is a video of this trailer driving down the road with wrapped Lucid Air EVs: