In April, Lucid Motors created a new Lucid Air video learning series hosted on YouTube aimed to teach you basic how-to steps with the Lucid Air. I believe Lucid Motors recently, possibly just within the hour, added the Lucid Air learning series to the members dashboard section on the Lucid Motors website at lucidmotors.com/portal/dashboard.
You need to login to see it, but here is a screenshot from my account, since I reserved and ordered the Lucid Air, I can see it.
It is titled "Getting to know your Lucid Air" and says "discover our new video series to helping you prepare for your Lucid Air delivery." This is visible to those who have reserved, ordered and already had the car delivered.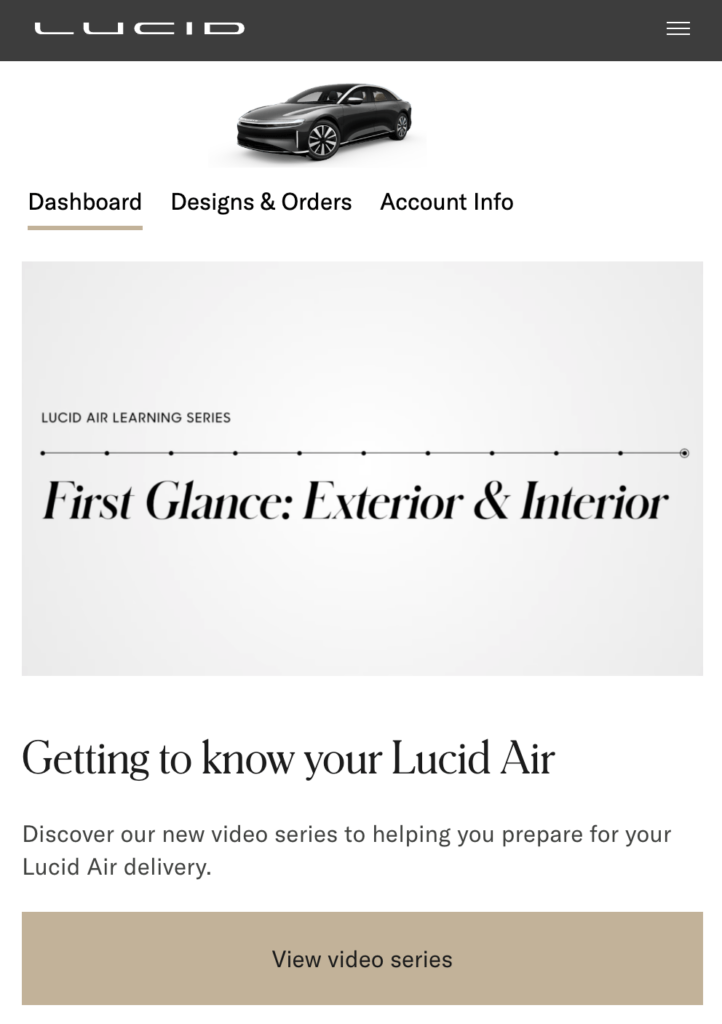 I found this because I noticed the Lucid Motors site went down briefly and sometimes when a site goes down, it is due to a website update that went wrong. It was fixed within minutes, but we did spot it going down: