Yesterday at the big Apple WWDC (World Wide Developer Conference), Apple announced some really breathtaking CarPlay features, specifically "the next generation of CarPlay brings a fully integrated, immersive iPhone experience to your vehicle." While Lucid Motors has yet to comment about this next generation, immersive CarPlay, I do suspect Lucid will eventually adopt it for its Glass Cockpit interface, as an option.
Next Generation Of CarPlay
What is the next generation of CarPlay? "This next generation of CarPlay is the ultimate iPhone experience for the car. It provides content for all the driver's screens including the instrument cluster, ensuring a cohesive design experience that is the very best of your car and your iPhone. Vehicle functions like radio and temperature controls are handled right from CarPlay. And personalization options ranging from widgets to selecting curated gauge cluster designs make it unique to the driver."
What Next Generation CarPlay Looks Like
Here is a screenshot from Apple: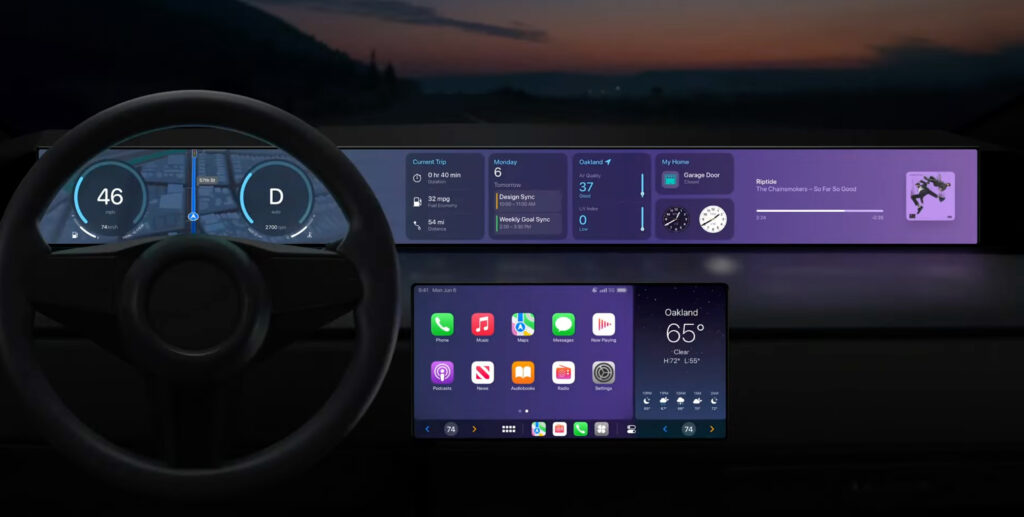 You can watch this being demonstrated by Apple at the 37 minute and 50 second mark into the keynote. Here is the embed of that video, skip to that time mark:
Will Lucid Adopt Immersive CarPlay?
I did reach out on Twitter to Lucid Motors to see if they would but I have yet to hear back. I mean, it is not too far off from the Lucid Air's glass cockpit interface that looks like this: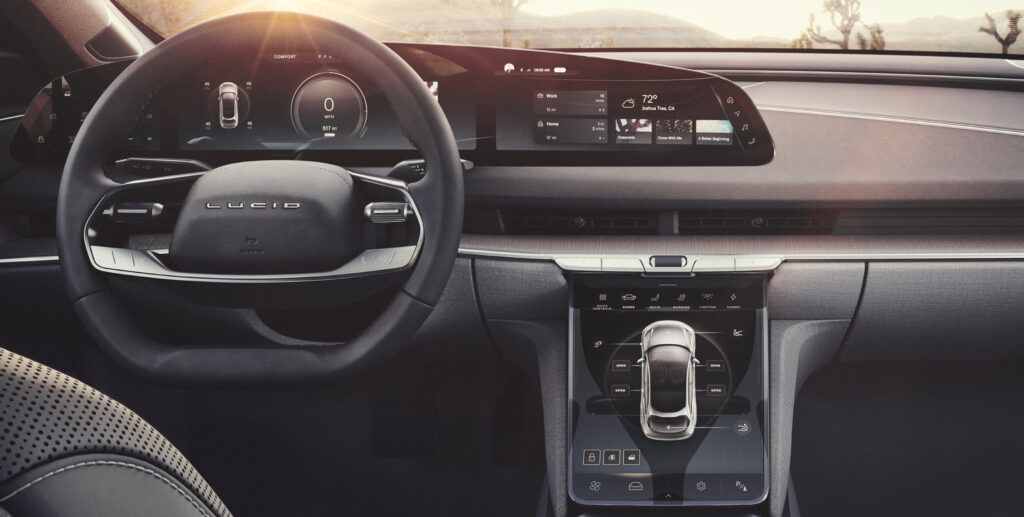 It looks like Lucid Motors can really make it work pretty nicely, if they wanted to. Lucid has promised to offer CarPlay and Android Auto, with promised CarPlay in late Summer 2022. And no, Lucid won't be able to have this immersive CarPlay by then, since Apple said "Vehicle announcements coming in late 2023."
The slides in the keynote did not mention Lucid Motors as a brand that would support it but I am sure many brands are not listed here.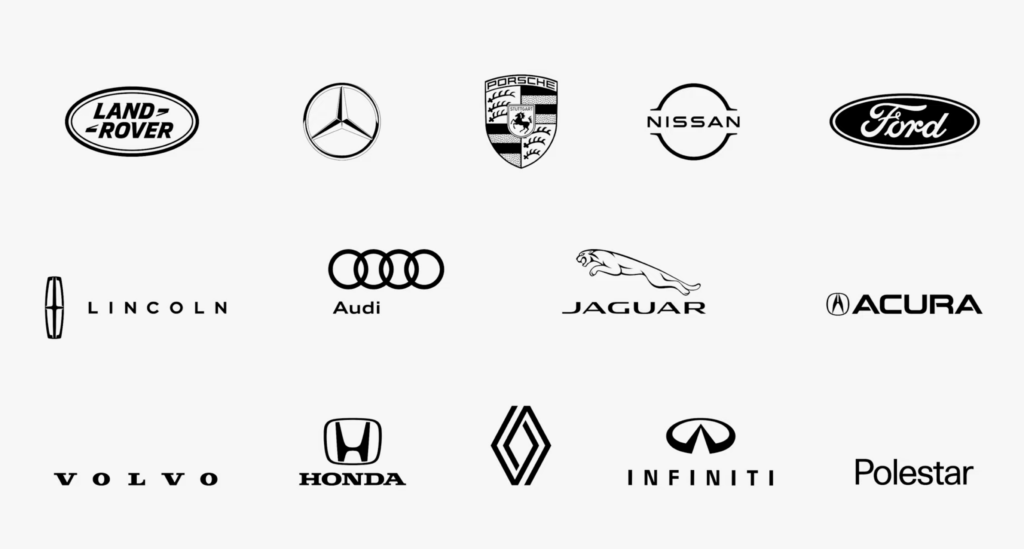 The Verge questions how many auto manufacturers will adopt this full dash view. But as Marques Brownlee said in his video coverage of this announcement here, auto manufacturers suck at this car dash stuff, so let Apple just handle it for you.
And since Polestar is listed here and they are a pure EV company, you have to imagine this will support EV state of charge meters and not just the gas meter shown in the demo.
There is a whole thread in the Lucid Owners Forums with excitement for Lucid Motors to adopt this immersive CarPlay feature but again, we are a year or so away from anything happening from Apple's front on this…
I Expect Lucid Motors To Adopt Immersive CarPlay
But I do think Lucid Motors would be open to adopting it, I'd be shocked if they pulled a Tesla and refused to consider adopting the next generation of CarPlay.
Again, no word from Lucid Motors on this yet but if we do hear back, I will update this story.