Here is a Lucid Air Dream Edition in Eureka Gold with a vanity plate. The plate number says LUCID, yes, this person put Lucid license plates on the Lucid Air. As you can see the car is in Texas.
Here is the photo of this posted by the owner in the Lucid Owners Forums: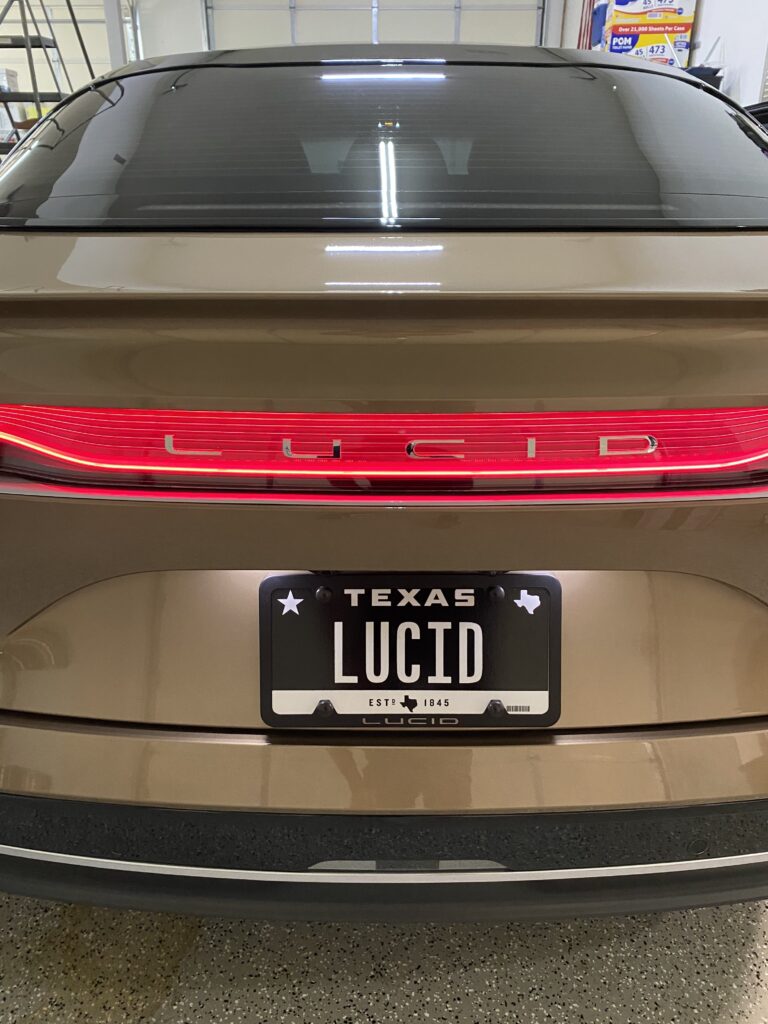 I kind of like it but I bet the RustyCar plates won't look too bad (I have them in white now).